Hi,
What is the difference between unsubscribe and disable subscriber.
Also what exactly happens if you choose unapproved for a subscriber in list?
I have some translation issues too.
If I need to use foreign characters like öäü I have to use something like this to make it work:
http://www.web2generators.com/html-based-tools/online-html-entities-encoder-and-decoder
That is fine, but problem comes when I need to translate a field like this. (See image attached)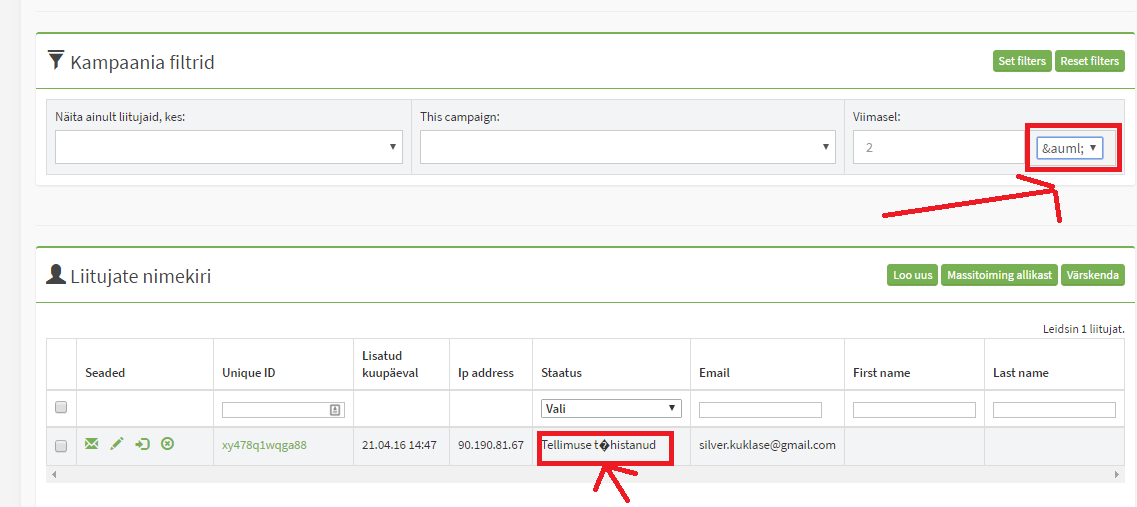 If i just type öäü in, it will display nothing.
Thank you!
Last edited: