Hi MW!
We recently develop an extention for
Truemail
(Email Verifier: Easy, Fast & Cheap) and now we publish it as opensource.
You can download
here
---------------------------
Especial offer,
LifeTime Deal
, What is different with a normal offer? its Life Time Deal. you pay $199 LTD and validate 50K email per month, LifeTime.
Buy Now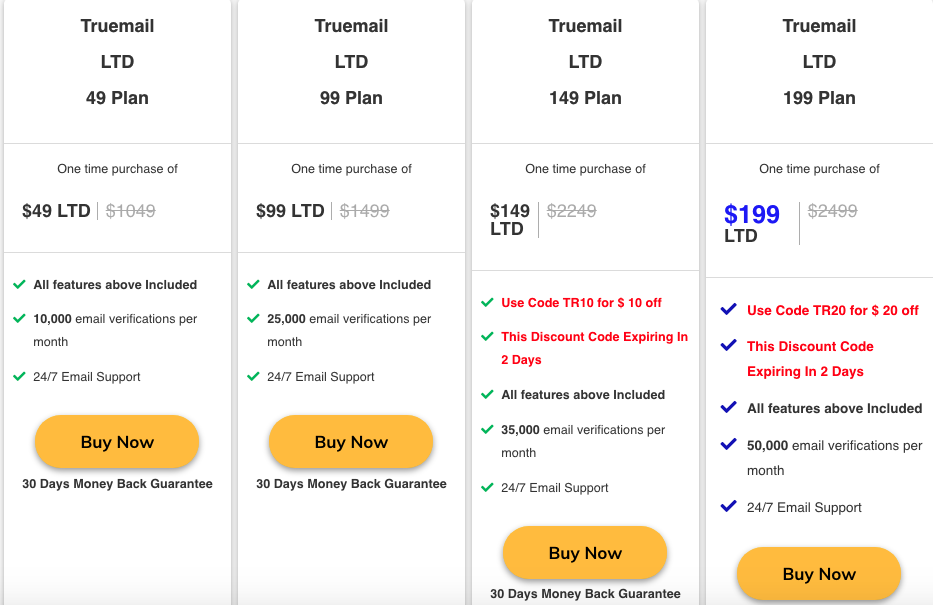 ---------------
Email checker tool will clean your mailing list and increase deliverability rate up to 99%. The email address validation process was never so easy.
Bulk Email Verifier
Use our unique email validation system to remove invalid addresses from your list and to prevent bounces. Keep your list clean to protect your deliverability and reputation.
Upload large files
Sync with Mailwizz
Custom download
Remove duplicates

Last edited: