let your customers promote your service
using
the mailwizz affiliate & referal extension
​
This extension provides a special affiliate link for each customer (referal link). a customer can put the affiliate link on the website or social networks and refer to your Email Marketing.
When a new customer visits and signs up at your MailWizz via an affiliate link, our extension instantly identify that they've come from which customer. When a purchase is made by referral, the customer will automatically receive a commission.
Features
General commission and Flexible for each customer
Easy monitor and manage Affiliate Relation:
Backend, setup affiliate for each customer or default setting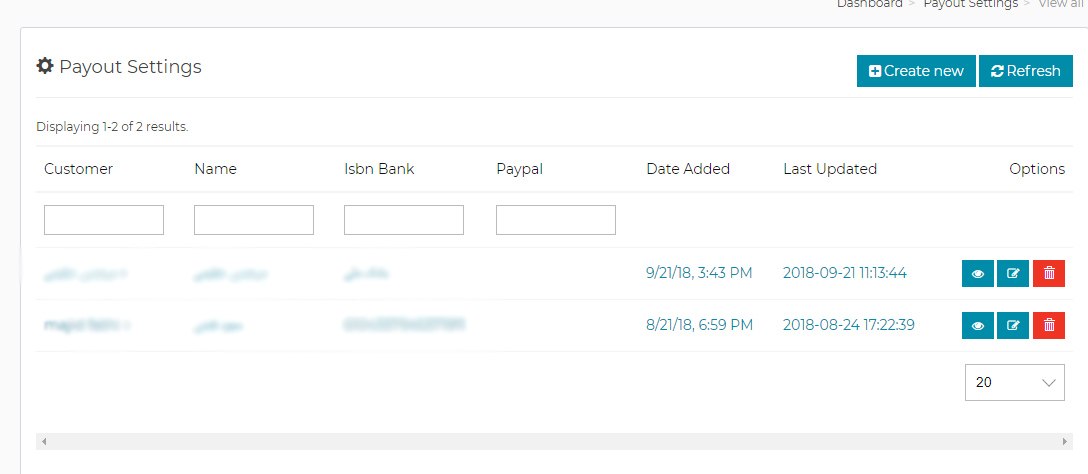 Backend, Affiliate Orders

Customer, Affiliate System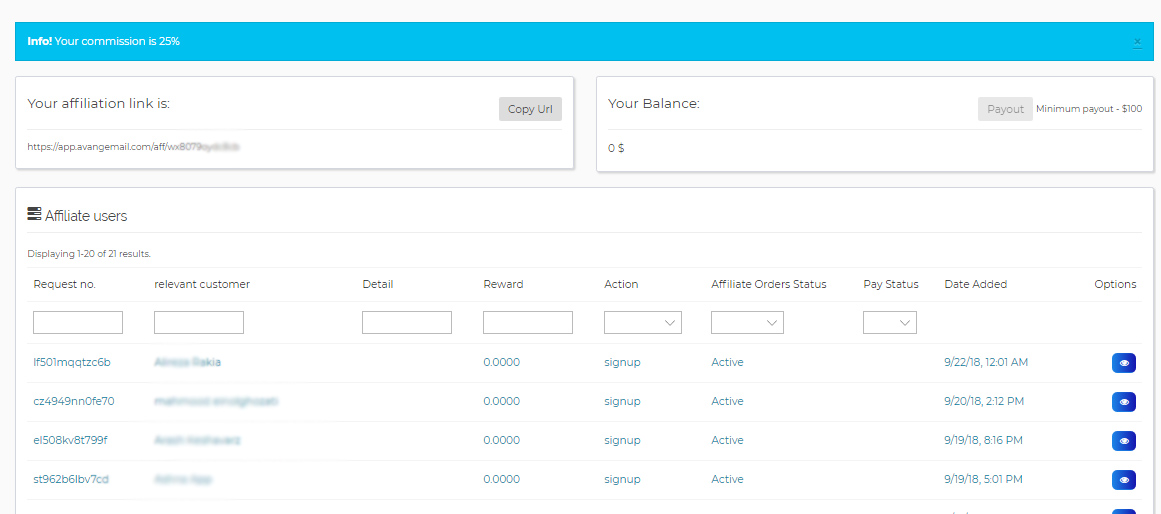 How to Install Affiliate extension ?
1. We provide you zip file , you can simply upload extension from backend, now you have
Affiliate system.
2. Set defult setting:
yourmailwizz.com/backend/affiliate_settings/settings
Support
For support, feature request or any help, please contact:
support@avangemail.com
Demo
simply create an account in
: app.avangemail.com
We use it in our service.
Please contact us
admin@avangemail.com
if you have pre-sale questions,
This extention may seem expensive, but it has specific and limited users.
Last edited: